New About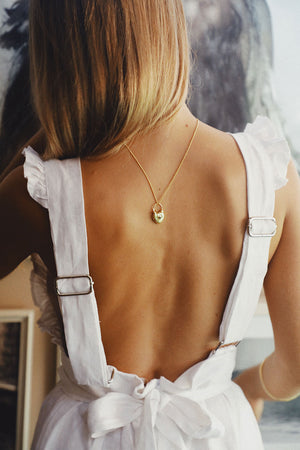 Hi, welcome to Wildthings Collectables
Have you ever met something really wild? Every day we meet different people with a sparkle as common ground. Sometimes we flirt, sometimes we don't. Attention can be raw and edgy, but it's the details that call for attention. A little freckle, a bold shoestring or a one-piece earring. Those are the things that distinguish us. The details. The wild things.
Have you ever met such a wild thing?
Sorry to ask you again, but we just want you to think about it. Have you ever touched it? Or has it ever touched you? You know what jewelry can do to a girl. Wild things are contagious. So you better be prepared. We're Wildthings Collectables, a jewelry company for the tough and sweet girls.
We're Wildthings Collectables, a jewellery company inspired by the
tough and sweet girls. Amsterdam designed pieces
made with real craftsmanship in Bali.
Handmade in Bali
Our jewelry is made in Bali and inspired by special places, art and nature from all over the world. Sketches on paper are made in Amsterdam, after which the design is discussed with craftsmen in Bali to ensure the creation of refined jewelry.

Each piece is carefully created by local men and women who have been educated and passed on knowledge within their families for decades. We value good working conditions and the health of our craftsmen. That's why, in our company, they work during regular working hours, receive a fair wage, get maternity leave and have access to daycare.
When it comes to sustainability, all of our silver pieces are made from 100% recycled silver and from 60% recycle brass. All production waste is professionally destroyed as it may not end up in the Balinese nature. As you can see many people are involved in the process of creating our unique jewelry that will make you go wild. For more details on how we produce click here.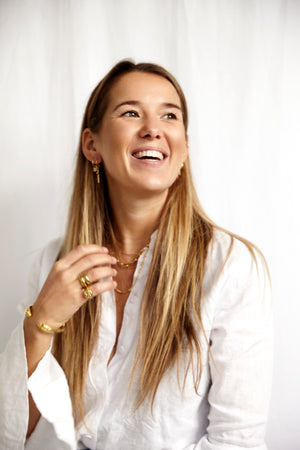 About the founder
When I started Wildthings Collectables in 2016, I wanted to make jewelry an element of personal style and a way of expressing yourself. A way to show your wild side. With Indonesian roots and my love for Bali, I wanted to work with the local craftsmen to create unique and edgy pieces. Now, I'm proud to say that Wildthings Collectables is being sold in over 80 stores worldwide.
- Leanne Jacometti
RECOMMENDED BY